Discover more from Second Breakfast
Join me for a daily cup of coffee. I try to write every morning about life's joys, annoyances, software, business, AI, and pizza. I don't always succeed. So it goes.
Hiking to Nalan, a remote ethnic hill tribe.
From Luang Namtha in Northern Laos, it takes a full day to reach Nalan. It's an ethnic minority village in the middle of the Nam Ha National Park. 180 people live in the village. They are rice farmers.
There is no internet, no cell service, and no electricity except for what a generator placed in the Nam Ha river can produce.
There are lots of stars at night.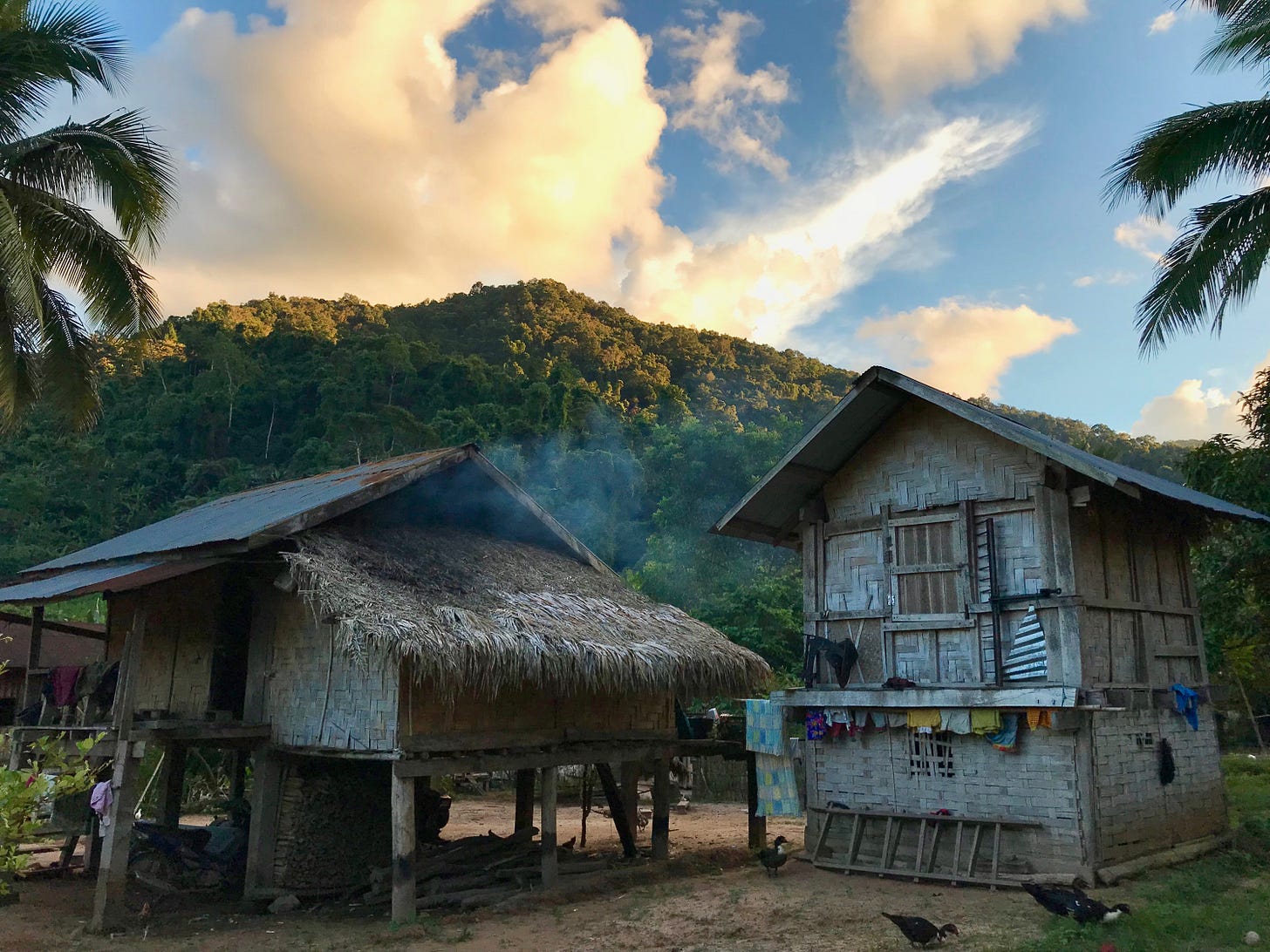 In order to get there, we left Luang Namtha, took a bus into the middle of the Nam Ha National Park, and hiked through 6 hours of thick jungle.
When we got there, we took a shower in the river. We strolled around town and chatted with our guide and met some of the villagers.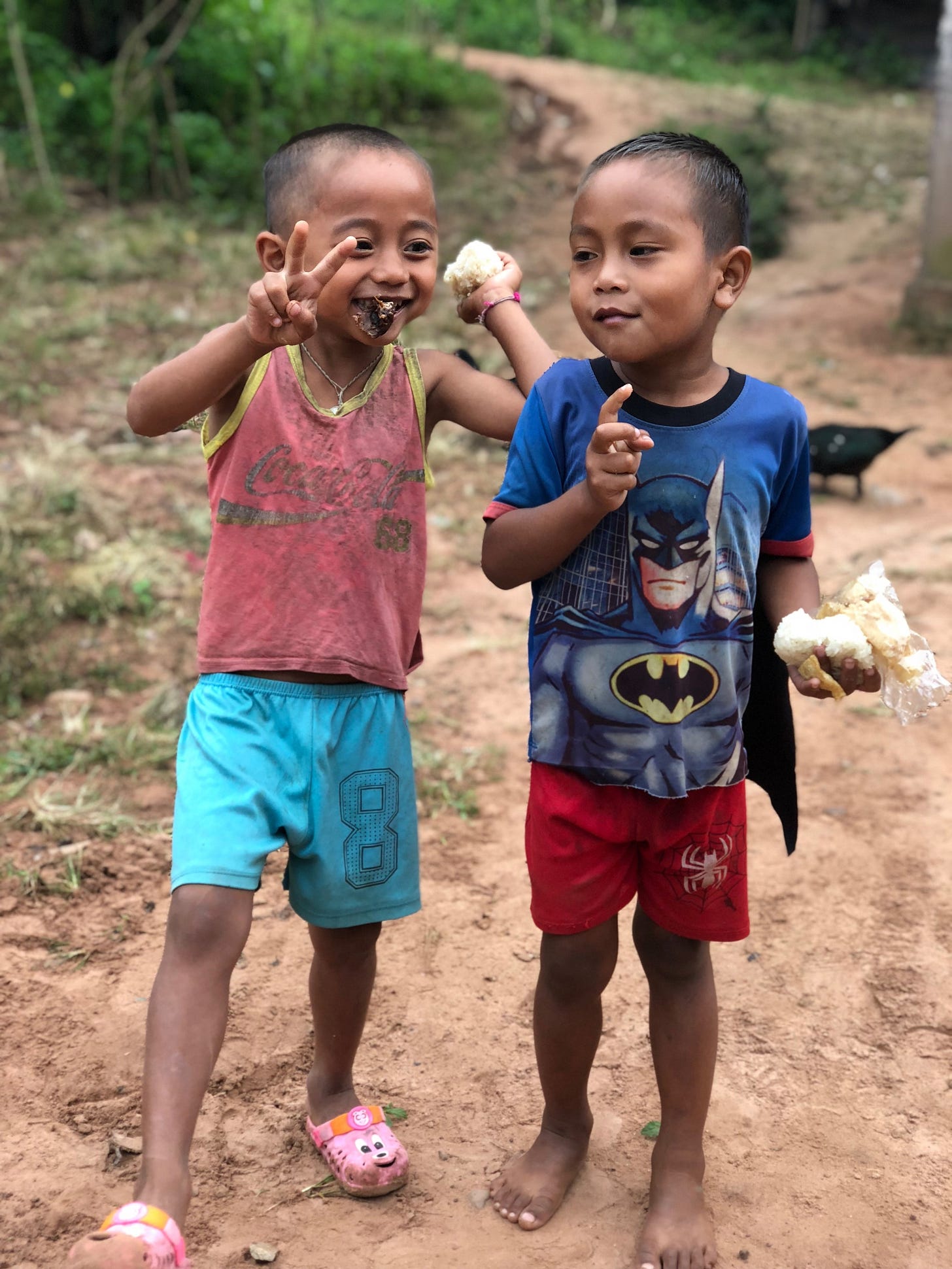 Our host family was a father and his two daughters. The daughters cooked us amazing food, which we ate inside their kitchen crowded around a common table.
They gave me and Elizabeth our own bowls and spoons because we are from America. But they simply shared everything. For them, there is no "yours and mine" when it comes to food.
The father had met his wife at a local wedding party. She was from the next town over. They fell in love. When they got married, she moved to his village and in with his parents as is customary among the villages.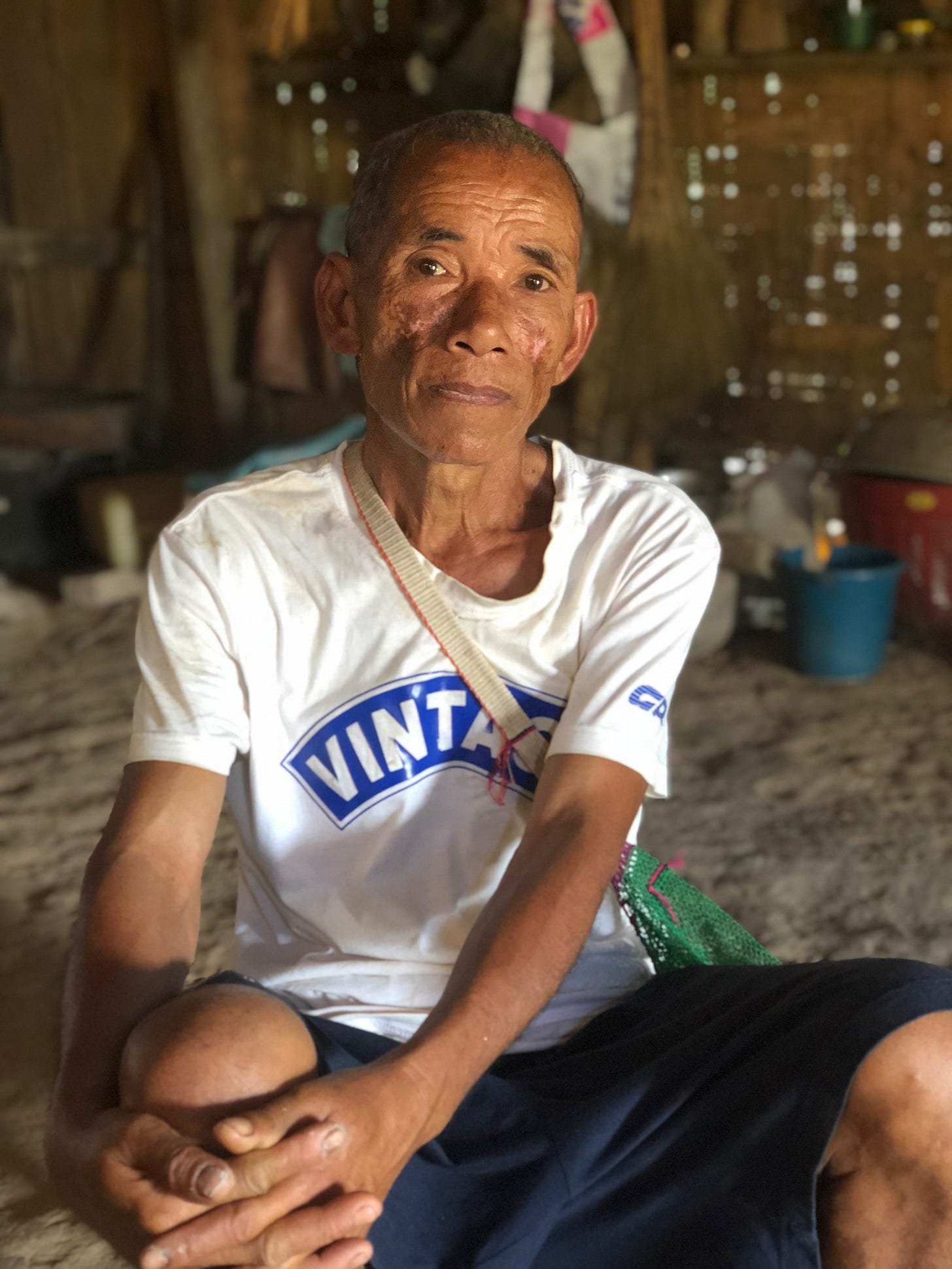 This year, the wet season was too wet. Some of the villages have not yielded as much rice as they need.
Walking through the rice fields was hot with the sun beating down on you.
Each field can grow rice for 5-7 years and then new plots need to be cleared.
One family's field gets planted in a single day. The whole village helps plant one family's crops on one day, and then the next day the whole village helps a different family plant.
But from there, a family's yield is a family's yield. It's not communal.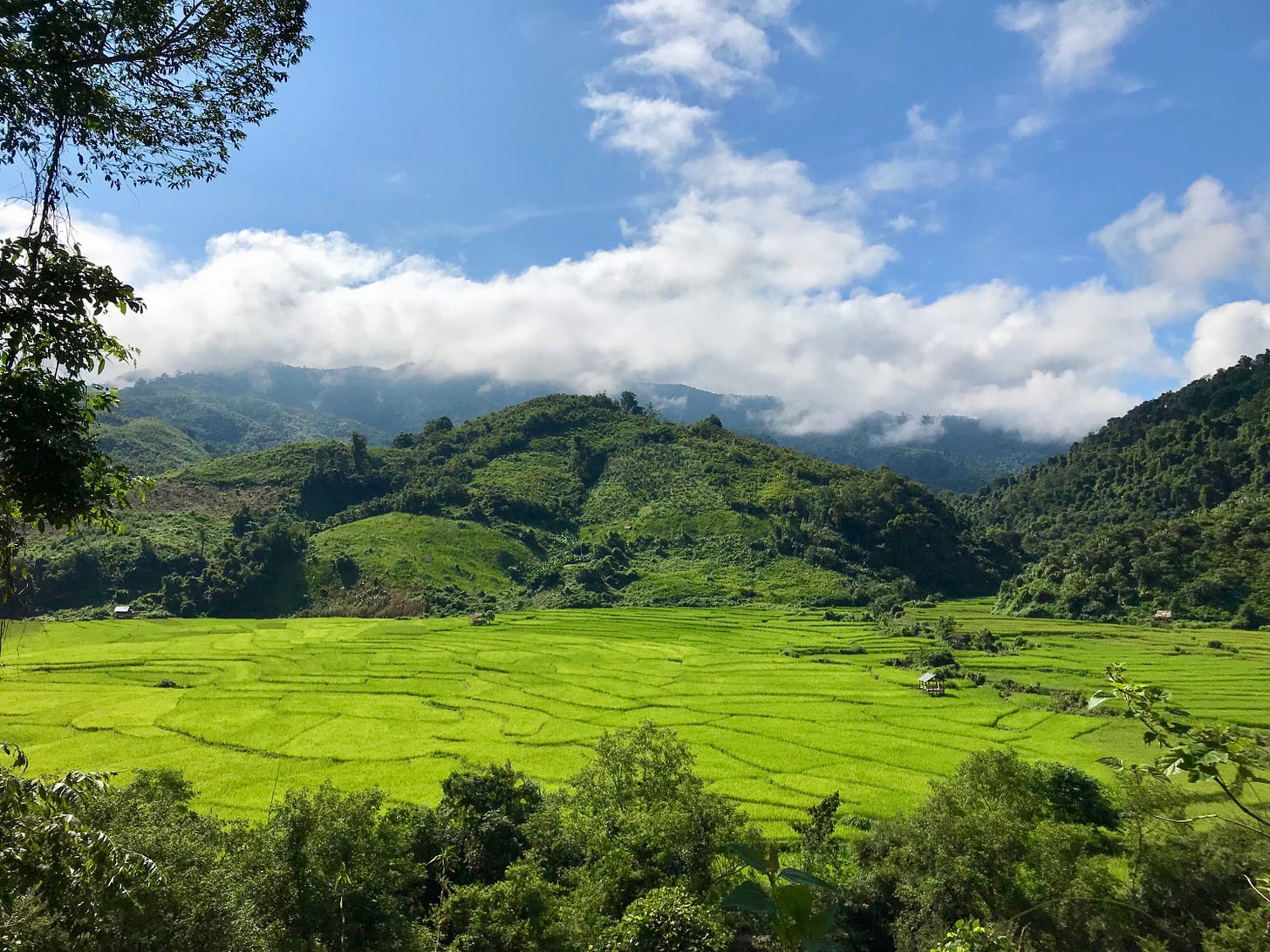 A few years ago, the government paid the Chinese to build a road to the village. It is already nearly unusable, especially in the rainy season. It takes at least an hour via a motorbike to wind all the way down the road to a larger highway.
The day we left, dozens of the villagers were working on repairing a bridge so that motorbikes could keep crossing.
If the road is not operational, then it's a 3 hour hike up and over the ridge to the nearest town.