Surfing and coffee
This morning after breakfast, Elizabeth and I rode our Scoopy down to Echo beach. I dropped her off for her surf lesson, then took the bike a few hundred meters up the road to The Slow, a beautifully architected cafe. I worked and read A Philosophy Of Software Design.
The Slow
Scott called me and we argued about whether Amazon was accelerating the concentration of jobs in fewer cities, or if there was a renaissance happening in towns across the country. I think most middle-tier cities are thriving.
Elizabeth then walked to meet me. She said she stood up and balanced on her first wave! But also "drank a lot of salt water."
We left Slow and rode our scooter to Peloton Supershop for lunch.
Canggu is a coconut-forward, dairy-free paradise. The vegan burger we had two nights ago is one of the best 5 burgers of my life - cow burgers included.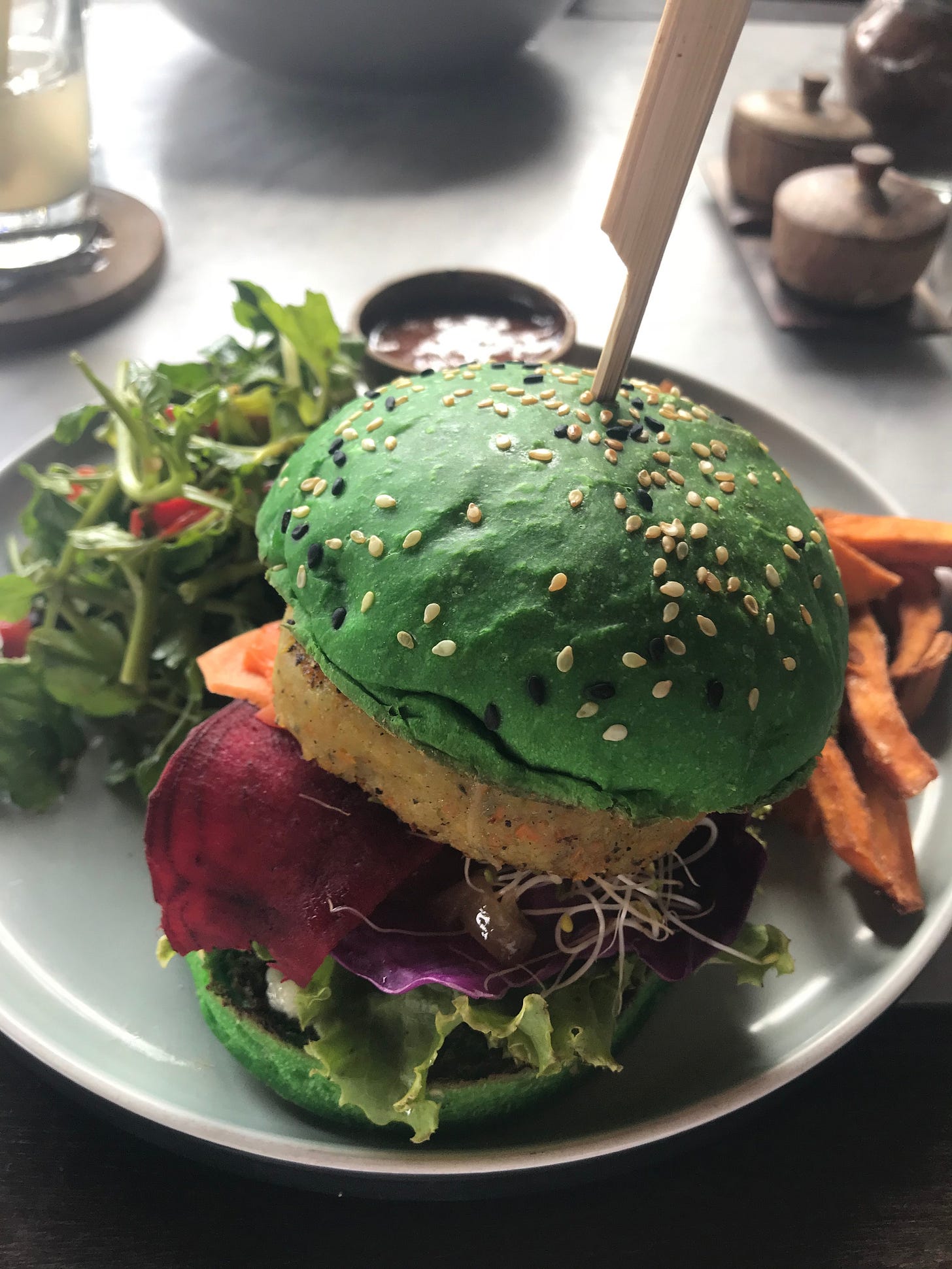 Peloton Supershop