Discover more from Second Breakfast
Join me for a daily cup of coffee. I try to write every morning about life's joys, annoyances, software, business, AI, and pizza. I don't always succeed. So it goes.
Motorbiking in Pai
Renting a motorbike has been an amazing way to see the country and travel with different groups of people.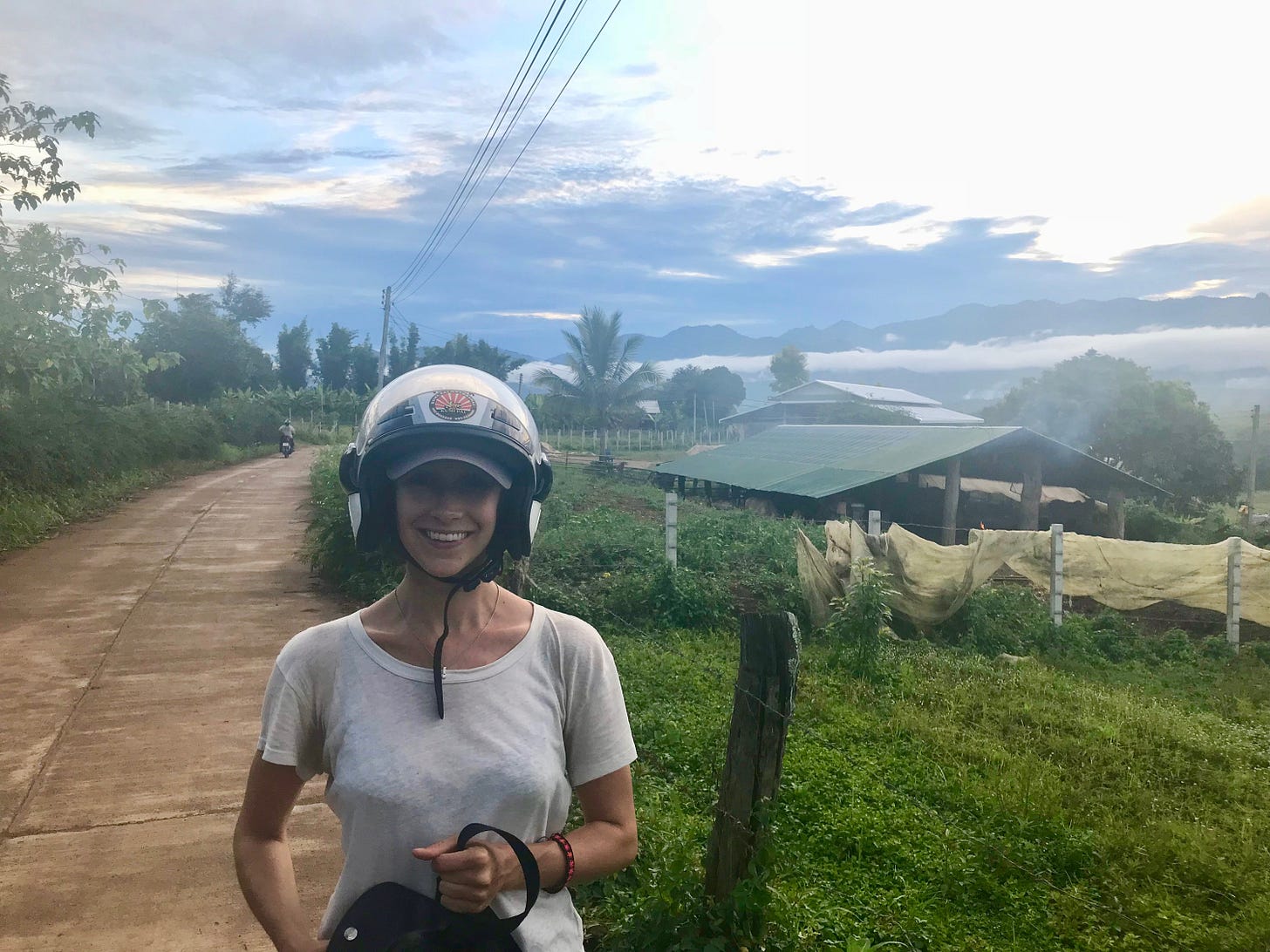 For $17, we've had a motorbike for three days (including gas!).
We've overcome our fear following the stitches.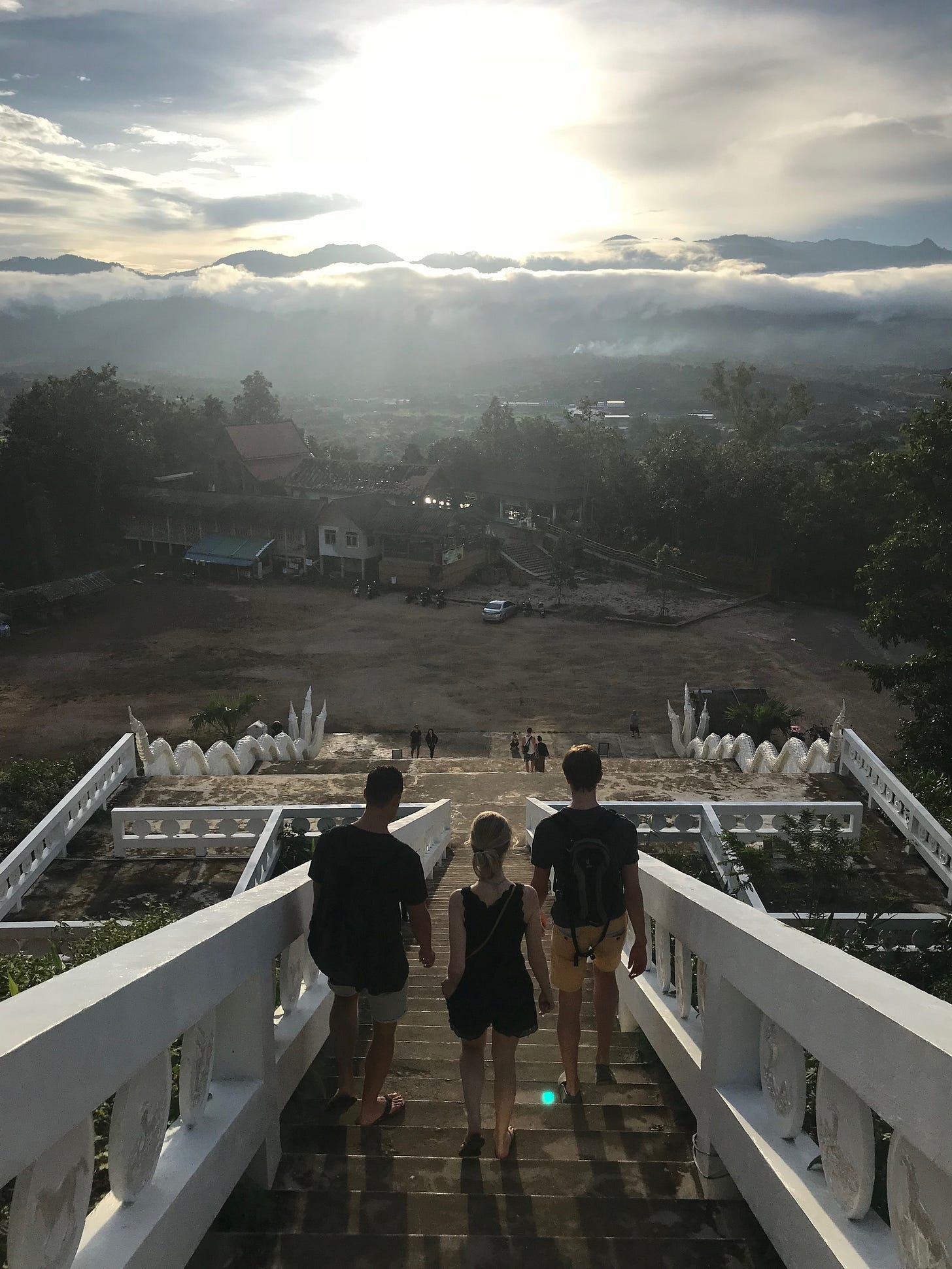 We biked over to the White Buddha temple overlooking Pai with three Dutch travelers we met at our hostel. The two guys are on a 3 week holiday. The girl met up with them in Bangkok and is traveling for 6 months.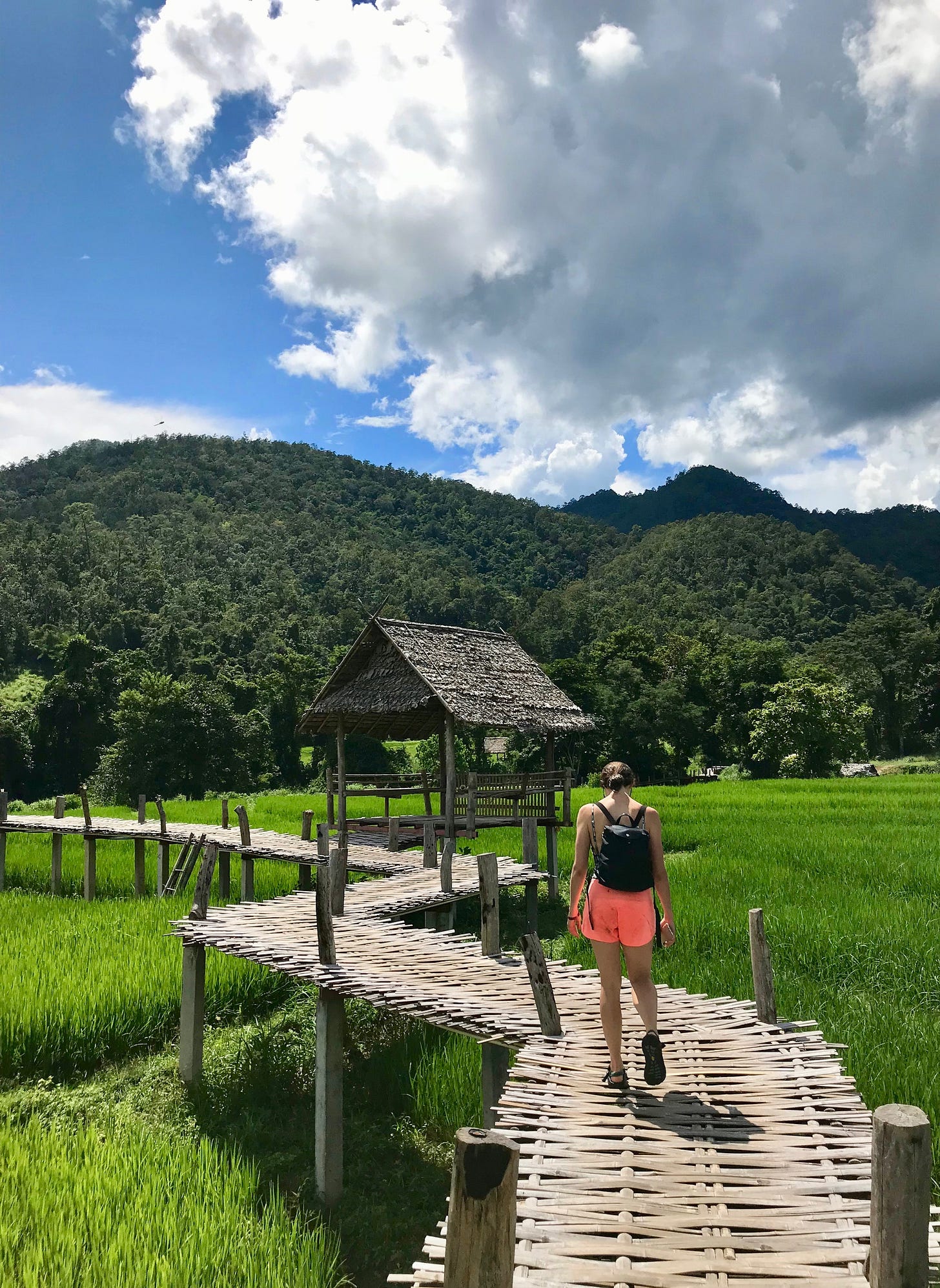 We've gone to the bamboo walking bridge, the Pam Bok Waterfall, the Mo Paeng Waterfall, and Pai Canyon. As you pull up, there's always a collection of bikes. Odds are you've seen the other tourists in town or at a different site. It's fun seeing people you met at a bar the night before.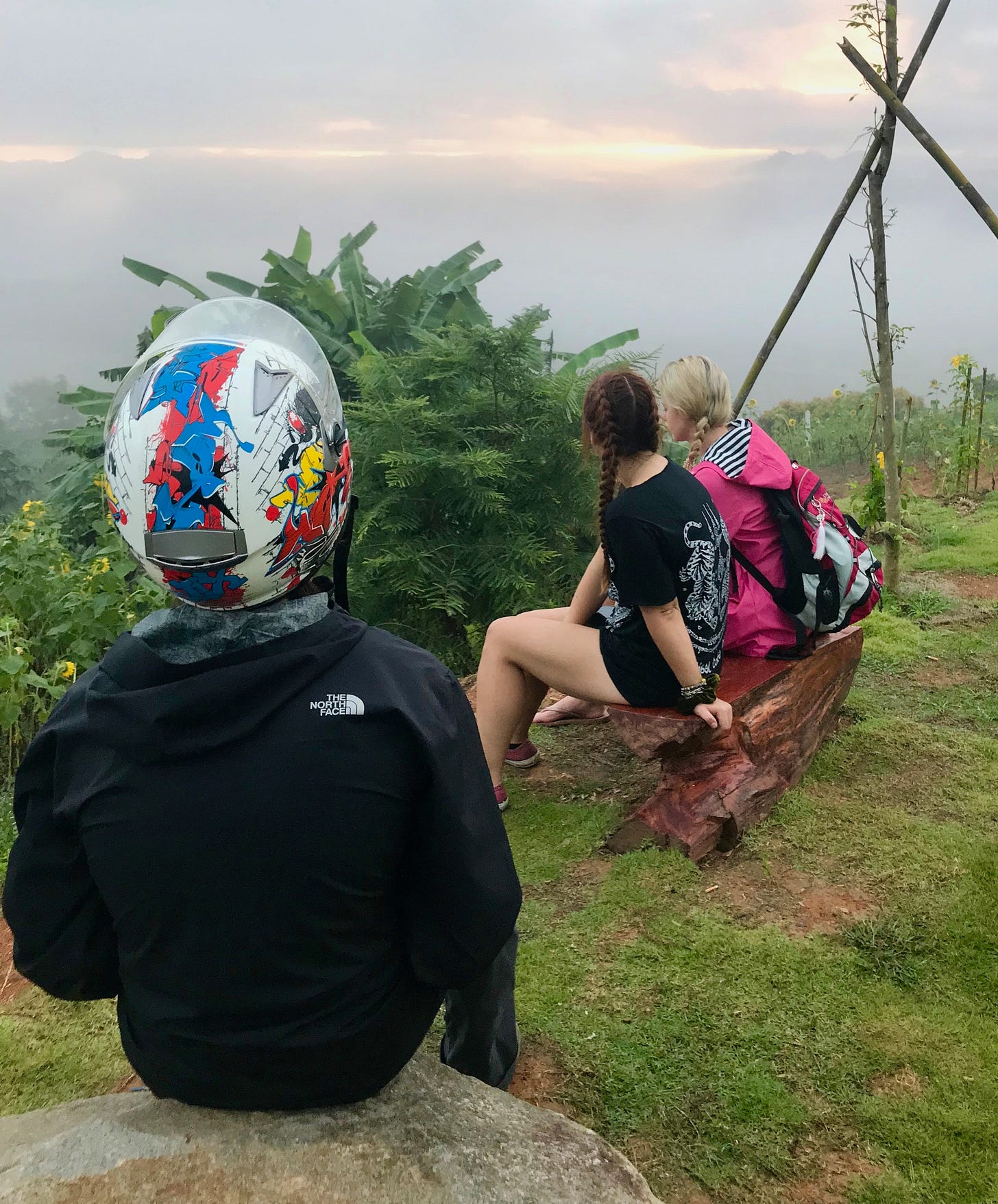 This morning, we woke up at 5:30am to bike up to the Chinese Viewpoint to try to catch the sunrise. We met a handful of other Americans and Brits we've been hanging out with. It was foggy.
The other American said, "I'm not leaving Pai until I get up here one morning and it's a clear sunrise."